Procedural Drawing with Graphic Programming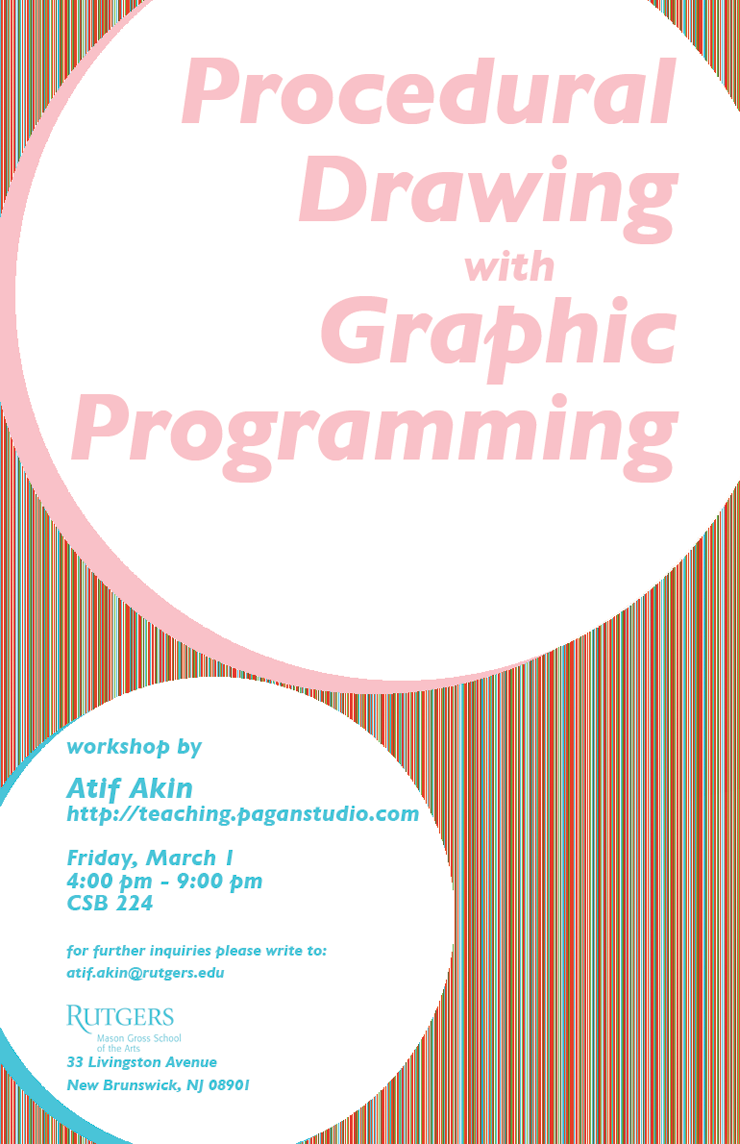 This hands on workshop aims at introducing participants to graphic coding with Processing to create procedural drawing systems with reference to art historical predecessors of the genre. Workshop is open to anyone who is interested in developing a system, coding and printing drawings, there are no prerequisites or background information needed.
Comments are closed.