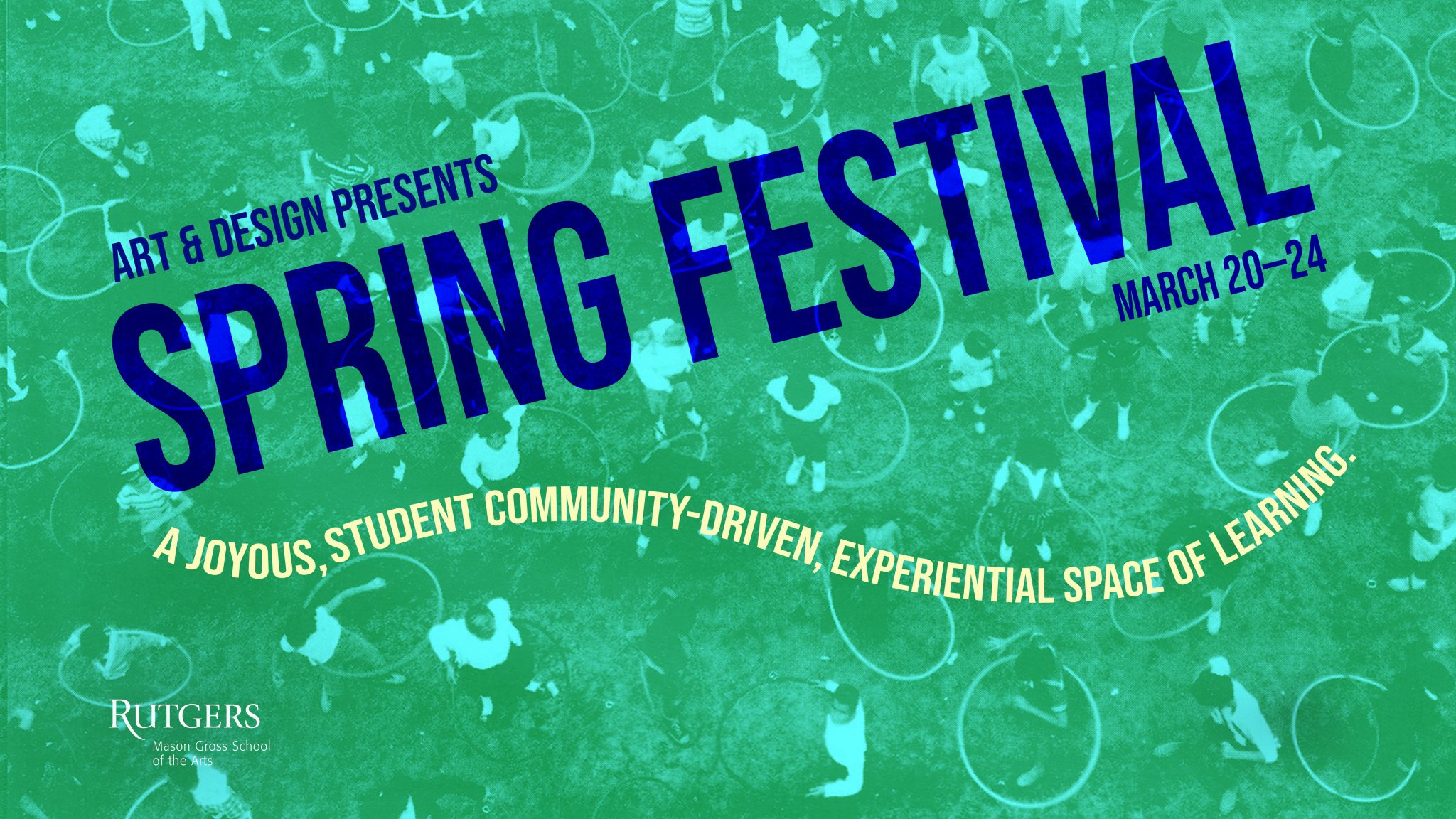 Dear Art & Design Community!
We are thrilled to share that SPRING FESTIVAL (Monday, March 20 – Friday, March, 24) a joyous, week-long series of peer-to-peer Skillshares, panels, and events, involving students, alumni, staff, and faculty, is right around the corner, following Spring Break!
SPRING FESTIVAL OVERVIEW:
SPRING
FESTIVAL
2023, will take place from Monday, March 20 through Friday, March 24, primarily at CSB, but with some off-site locations as well.
Skillshares, panels, and events will take place at three key start times: 11:30 AM, 2:00 PM, and 4:00 PM, with some evening events at different time. Most of the Skillshares and events run 90 minutes. A few are shorter, and a few are longer.
The
festival
will have an information check-in desk at the entrance of CSB, and a
SPRING
FESTIVAL
Headquarters & Study Room, that will be supplied daily with donoughts and coffee, as well as games. There will also be some on-going activities, such as a collective drawing mural, and an evening horror movie series, that will take place each day! Stay tuned for our full schedule in the upcoming week!