Vita Activa: The Spirit of Hannah Arendt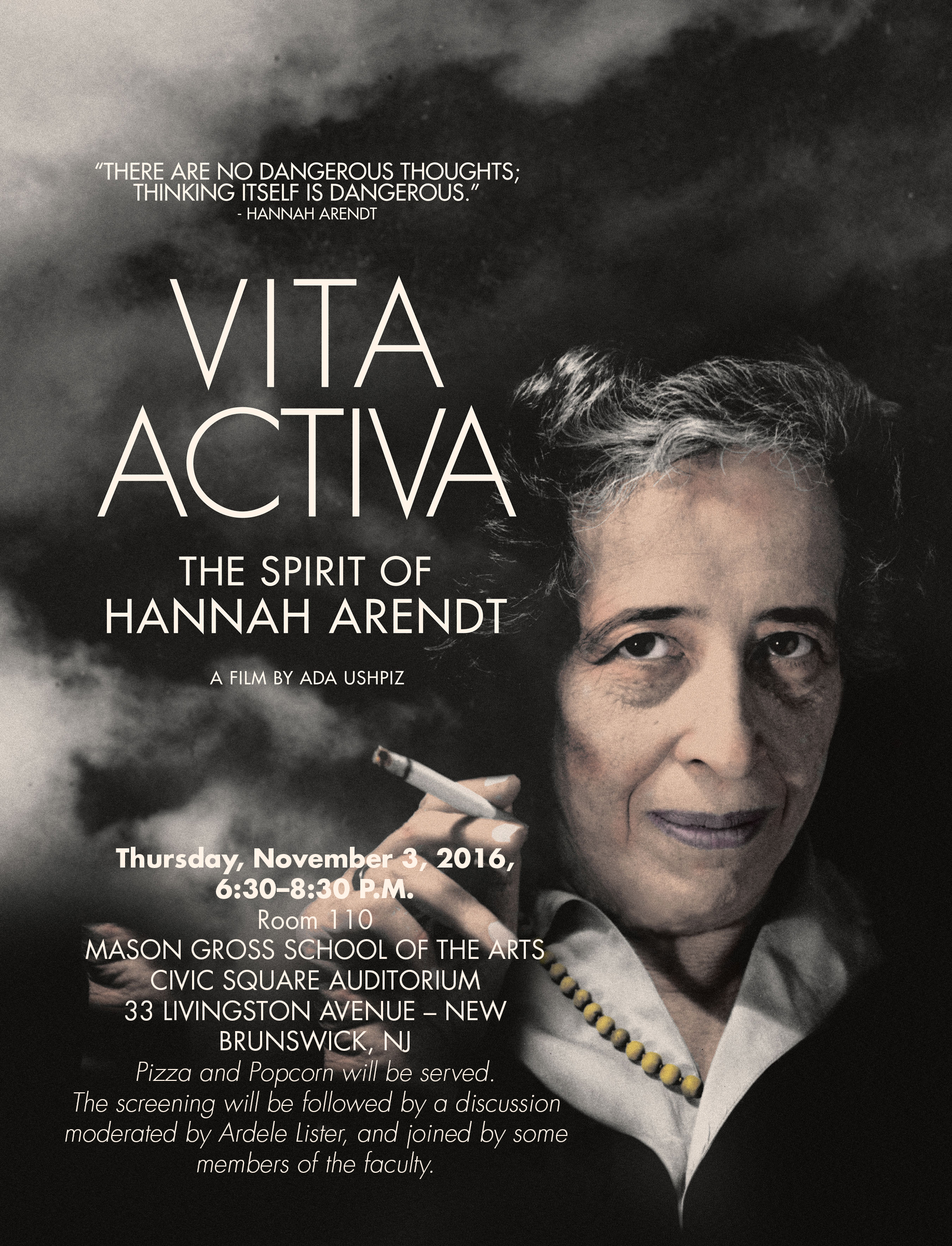 Vita Activa: The Spirit of Hannah Arendt, a documentary film directed by Ada Ushpiz will be screened the week that follows in the spirit of this year's theme Mobility.
Thursday, November 3, 2016, 6:30–8:30 P.M.
Room 110
MASON GROSS SCHOOL OF THE ARTS
CIVIC SQUARE AUDITORIUM
33 LIVINGSTON AVENUE – NEW BRUNSWICK, NJ
Pizza and Popcorn will be served. The screening will be followed by a discussion moderated by Ardele Lister, and joined by some members of the faculty.
and here is a NYTimes review about it:
Recommended reading prior to the screening:
What is Freedom by Hannah Arendt
https://grattoncourses.files.wordpress.com/2015/09/hannah-arendt-what-is-freedom.pdf
Reflections on Exile by Edward Said
http://www.dartmouth.edu/~germ43/pdfs/said_reflections.pdf
Comments are closed.